Welcome to Coldpedia
---
Everyday Life is the eighth studio album by British rock band Coldplay. It was released on 22nd of November, 2019 by Parlophone in the United Kingdom and Atlantic Records the United States. It is a double album (released as a single CD), with the first half titled Sunrise and the other Sunset. The release coincided with 'Coldplay: Everyday Life - Live in Jordan' in which performances of each half of the album were live streamed from Amman, Jordan at sunrise and sunset respectively.
The album was recorded from 2018 – mid 2019 with some songs coming from the Viva la Vida recording sessions in 2007-2008. Many returning producers and collaborators joined the band's efforts including: "The Dream Team" (Rik Simpson, Dan Green, Bill Rahko), Davide Rossi,and Emily Lazar. Speculation about the albums existence persisted in the time between its release and the previous record as rumors circulated that the band would discontinue following their release of A Head Full of Dreams, the subsequent world tour, and documentary about their first 20 years as a band. This is the second studio album to not be supported by a major tour after 2014's Ghost Stories. The album received positive reviews from music critics. Most praised its experimental alt rock direction and the shift to politically charged lyrics. Everyday Life was praised for its varied song styles in contrast to their old roots of their previous albums Parachutes to Viva la Vida or Death and All His Friends. Some were less enthusiastic about the execution of the experimental style, citing the albums lack of a thematic consistency. Commercially, Everyday Life earned the band their eighth number-one album on the UK Albums Chart and their seventh top 10 US Billboard 200 album. It was supported by 4 singles, "Orphans" / "Arabesque" in October of 2019, "Everyday Life" in November, and "Champion of the World" in February of 2020.
To write a new article, just enter the title in the box below.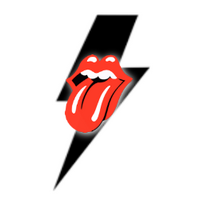 Community content is available under
CC-BY-SA
unless otherwise noted.